Working with Unabridged Software met all of our expectations, and more. Drew responded to our requirements and changing business needs, providing guidance and insight. Nothing was too big an issue and we were able to develop an implement some much needed features as well as working towards future proofing our system. We work in a heavily regulated industry with strict compliance guidelines. Drew worked very effectively within that, ensuring all of the standards were met or exceeded. His output kept our development program moving forward and his sense of not only what was required but what could be required allowed us to head off potential issues. He has helped us immeasurably in ensuring we have a reliable system on which to grow our business model.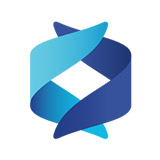 Mick Madison
SolidTrust Pay
Conversation
SolidTrust Pay is an E‑Wallet provider and merchant payment processor allowing merchants to charge their customers money. They approached us in early 2014, looking for help with their Portal system that manages all parts of their business—transaction processing, payment network integration, reporting, accounting, customer accounts, and much more. A complete system rewrite had left them in the deep end with little expertise and a list of critical features and improvements that had to be out the door yesterday.
Plan
The initial plan was to ensure that the system was built securely, that the reporting would work properly, and reducing the amount of system errors. After squashing those issues, development of new business‑critical features was put on the timeline and we proceeded in an agile fashion, prioritizing the most critical pieces and moving ahead.
Produce
Unabridged worked closely with SolidTrust Pay internal staff to weed out issues with the Portal system, to develop new features to aid business expansion, to mitigate and fix errors and inaccuracies in reporting, to assist with new features demanded by customers, and to overhaul the internal processes around code reliability.
Deliver
Unabridged delivered all of the following and much more:
Bitcoin deposit and withdrawal
Customers can convert Bitcoins in their personal wallets to any SolidTrust Pay‑supported currency. They can also withdraw money from any supported currency to an external Bitcoin wallet.
Account security via twofactor authentication
Industry standard One‑Time Password (OTP) allows customers to secure their account using a mobile device or SMS.
Automated identity verification
Signing up and verifying your account is as simple as a document upload. Account identity confirmation happens in under a minute.
Global account KYC compliance verification
Authenticate newly linked bank accounts via independently audited test transactions.
Mobile app and push notifications
In‑house staff training
Exhaustive security audit and vulnerability mitigation