Reliable Solutions to Performance Problems
Working with Unabridged Software met all of our expectations and more. Their team responded to our requirements and changing business needs, providing guidance and insight. Nothing was too big an issue, and we were able to develop an implement some much-needed features while future-proofing our system.
We work in a heavily regulated industry with strict compliance guidelines. Unabridged worked very effectively, ensuring all of the standards were met or exceeded. Their solutions kept our development program moving forward. Their sense of, not only what was required but, what could be required allowed us to head off potential issues. Unabridged has helped us immeasurably in ensuring we have a reliable system on which to grow our business model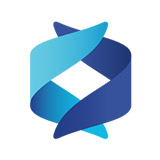 Mick Madison
SolidTrust Pay
SolidTrust Pay is a global payment provider that enables retailers to accept secured bank, Bitcoin, card, and eWallet payments online and off. Their point of sale solution can be configured to support a headless eCommerce experience, keeping buyers on the merchant's website during the entire checkout process. Additionally, SolidTrust Pay directly serves millions of individuals worldwide with person-to-person payments, cross-border bill payments, and instant invoicing.
To support continued international-growth, SolidTrust Pay invested in the rewrite of a critical internal system used to manage all aspects of their business. After completing the rewrite, reporting on required payment and transaction data became painfully slow. As a business operating in highly regulated markets, robust reporting capabilities are essential for both operational effectiveness and regulatory compliance.
SolidTrust Pay knew what was wrong and what their business needed but lacked the technical expertise to resolve the issues on their own. When the team that completed the initial rewrite was unable to fix the problems they had introduced, SolidTrust Pay turned to Unabridged for the performance enhancements their business demanded.
When you have an established company with existing internal systems, we're not going to come in and disrupt the way you are doing business. We're going to plan around your business needs, take small steps, and make essential fixes to keep your systems running reliably.
Drew Ulmer
Senior Partner, Unabridged Software
Unabridged worked closely with SolidTrust Pay to quickly identify, mitigate, and reliably solve their reporting performance issues. After successfully restoring their critical reporting systems, Unabridged provided staff training, enabling SolidTrust Pay to support ongoing maintenance in-house.
With proven results, SolidTrust Pay and Unabridged expanded their partnership into development of new business-critical features including:
Bitcoin deposit and withdrawal
Customers can convert Bitcoin to or from any STPay-supported currency
Account security via two-factor authentication
Industry standard One-Time Password (OTP) allows customers to secure their account using a mobile device or SMS.
International Know Your Customer (KYC) compliance verification

Independently audited test transactions to authenticate newly linked bank accounts
Mobile app and push notifications
In-house staff training
Exhaustive security audit and vulnerability resolution